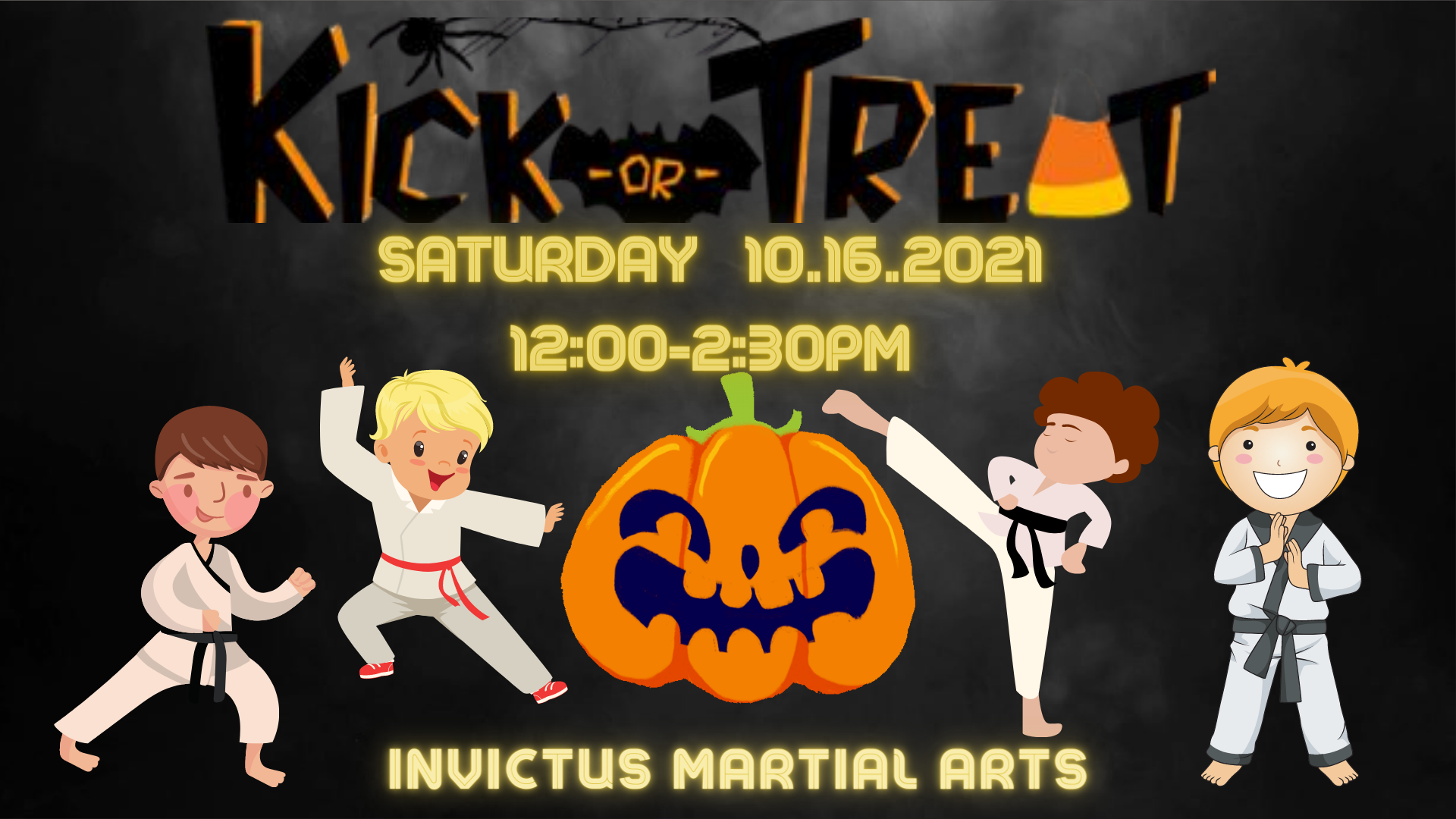 2nd Annual Invictus Kick or Treat
Posted: September 24, 2021
We will be hosting our 2nd Annual FREE trick or treat event for our community on Saturday, October 16th from 12pm-2:30pm. We will have our martial arts students and their families decorate "booths" and hand out candy to all that attend! Come dressed in your costumes and be ready to have a great time, PLUS, everyone that attends gets a free pass for a martial arts trial class!
There will be lines on the floor directing you where to go as you trick or treat your way through our martial arts school. There is hand sanitizer available at the front of the school and in the back as you exit if you would like. Once you exit out the back door, you may walk along the pathway in between our building and Publix to get back up to the front. We are looking forward to seeing our awesome Wilmington community come enjoy some trick or treating with us!
Please check out and share our event on Facebook! CLICK HERE!
STUDENTS AND FAMILIES DECORATING FOR THE EVENT...
Please check your email for the link to register to decorate a booth and hand out candy for the event! We only have space for 10 booths so it will be first come, first serve for those wanting a booth. If you are decorating, the school will open at 11am for you to decorate your booth! You may decorate however you like (spooky, silly, etc), however, we ask that there be no disrespectful decorations, remember you are martial artists and you must respect others in everything you do! People will be coming in the front and making their way to the back of the school and exit out the back to eliminate congestion. We are looking forward to serving our local community and hope we can share our love of martial arts with everyone that attends! You guys are all awesome and I appreciate our amazing students and parents, as this event could not be done without YOU!