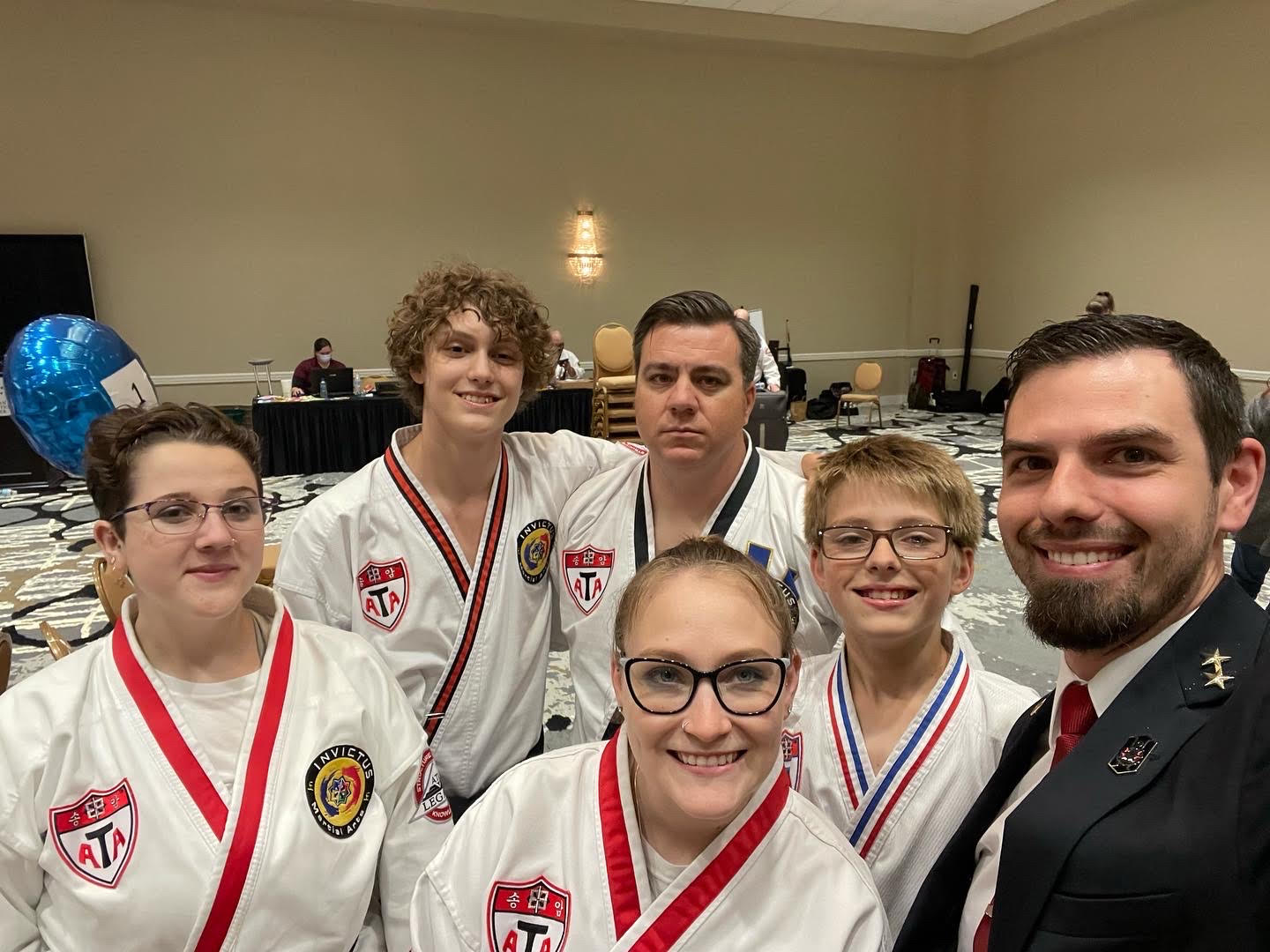 Congratulations to our 2022 State Champions and District Qualifiers!
Posted: May 13, 2022
New 2022 State Champions!
Big congratulations to our new North Carolina State Champions! Very proud of you guys working so hard to earn these titles for the 2021-2022 tournament season.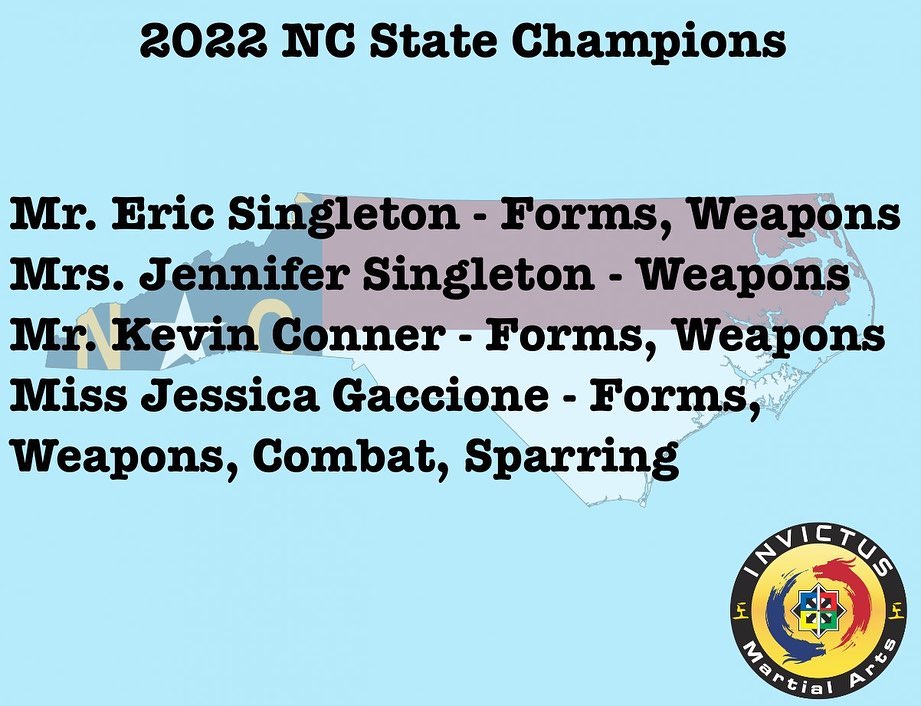 2022 District Qualifiers!
The following image lists all of the Invictus Martial Arts students who qualified to compete in the 2022 District Championships. These individuals worked very hard over the last tournament season and qualified to participate in this event. They will have the ability to compete for the District Champion title in their respective events and division. Let's cheer these guys on as they work hard to train for the District Champion title! The competition will be held in Emerson, GA on June 10th-11th. Competitors remember, you MUST register by May 17th, 2022 in order to participate, so go register now and we will see you at Districts!