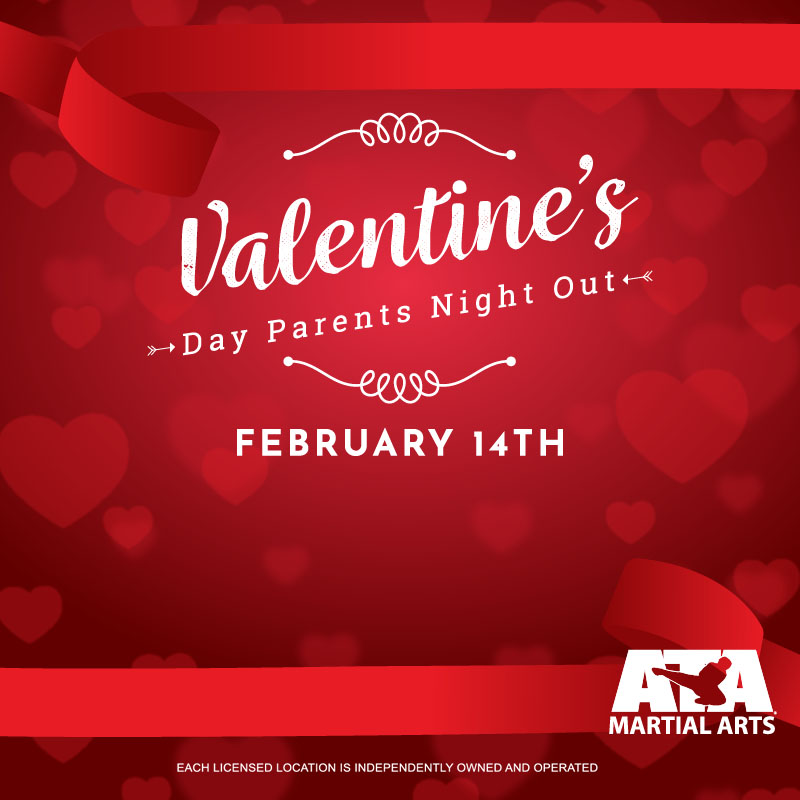 Valentine's Parents Night Out!
Posted: January 23, 2020
We will be hosting a Parent's Night Out on Valentine's Day, February 14th, 2020! We take the kiddos, you enjoy a night out! Activities will include both Taekwondo fun and Dodgeball! You are welcome to bring a friend to the event as well. We will be serving pizza during the event so you don't even have to worry about dinner for the evening! Initial drop off time is at 5pm. Pickup will be 8pm-8:15pm.
If your child has any food allergies, please let us know upon drop off. If the child has not been to our school before, we do need their parent/guardian to sign the safety waiver prior to them attending this event (at drop off is fine as well.) You may either pre-pay for the event or pay upon drop off. Cost is listed below. We look forward to having everyone here and having a great time together!
Cost:
$15 per for first person
$5 per extra sibling or friend
Please call or sign up at the front desk to register!